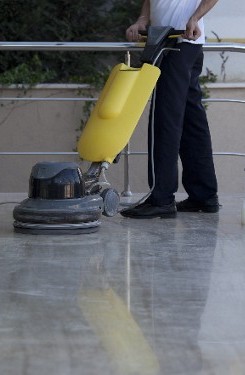 Industrial & Commercial Cleaning
Our industrial and commercial cleaning services are available for all commercial offices, factories and warehouses throughout Portage and Kalamazoo. Our professional janitorial service provides the necessary equipment and cleaning products, such as mops, brooms, vacuums, and chemical cleaners. If requested, our teams will use chemicals and tools provided by you.
Services include cleaning and sanitizing bathrooms, mopping floors as needed, cleaning cafeterias and kitchenettes areas, trashcans emptied, dusting, and vacuuming. Floor waxing, and deep cleaning of carpets and interior windows—Upon Request. Detailed services vary from building to building, so feel free to ask about the services you will receive during your free estimate—we're always happy to answer questions!
Your contract with Williams Building Services can be for daily cleaning or a weekly service. Either way, our services will help your company look its best day after day, giving a great first impression to clients and helping employees feel more comfortable at work.
Construction Cleaning
Rough debris cleaning throughout the building.
Construction Final Cleaning
In the final cleaning, we do a more detailed cleaning, mopping, dusting, etc.
Apartment Cleaning
Cleaning kitchens, bathrooms, bedrooms, and detailed cleaning such as mopping, sweeping, and dusting, etc.